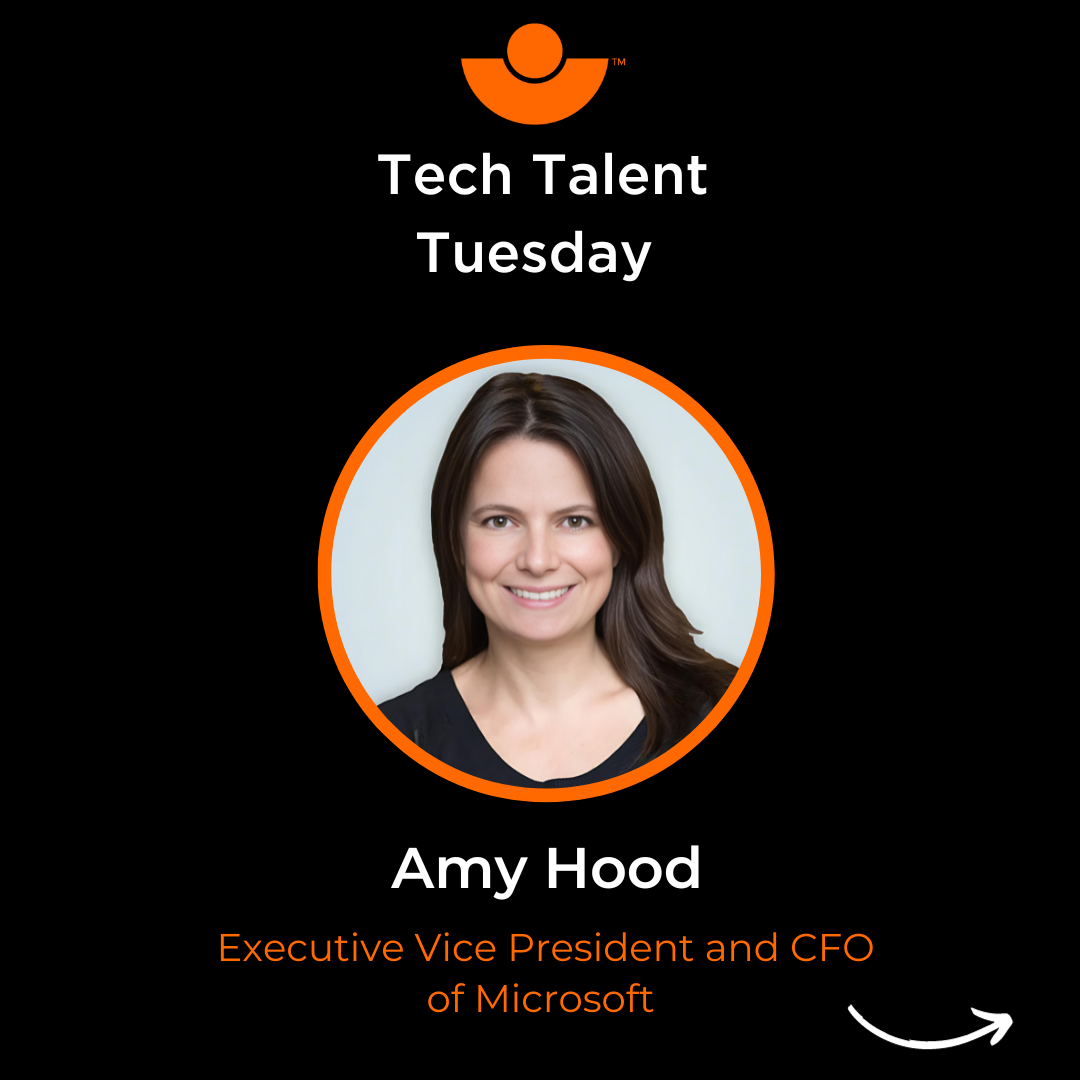 This week, we shine the spotlight on Amy Hood, an American business executive who has made a remarkable impact as the Executive Vice President and Chief Financial Officer (CFO) of Microsoft since 2013. Notably, she holds the distinction of being the first female CFO in the history of Microsoft.
Amy was raised in Kentucky and Tennessee, and her father was a medical doctor while her mother taught nursing. She grew up with a strong sense of community values. In particular, she learned the importance of doing things for a bigger purpose beyond oneself very early on. She was also very focused on her academics. She was a proud member of the math team during high school, and she then matriculated to Duke University, where she graduated with a BA in Economics in 1994. She followed up this impressive degree with an MBA from Harvard University.
After college, Amy's career took off fairly quickly. Prior to joining Microsoft, she contributed to various roles at Goldman Sachs, spanning investment banking and capital markets groups. She joined Microsoft in 2002. Beginning in the investor relations group, she progressed through pivotal positions within the company, serving as the chief of staff in the Server and Tools Business, leading the strategy and business development team in the Business division, and ultimately assuming the role of CFO in 2013, where she is a strategic partner to Microsoft CEO Satya Nadella. As CFO, Amy oversees the company's worldwide finance organization, including business operations, acquisitions, treasury, tax planning, global real estate, accounting and reporting, internal audit, and investor relations. Additionally, Amy has spearheaded the global surge in cloud technology, driving the company's digital transformation. Her strategic decision to divert funds from legacy sectors like Windows towards bolstering the burgeoning cloud computing division underscored her pivotal role in reshaping Microsoft's trajectory.
Amy's impact on Microsoft has been swift and profound. She has helped orchestrate over 57 deals, including the monumental $7.5 billion acquisition of GitHub in 2018. She also played instrumental roles in Microsoft's acquisitions of LinkedIn and Nuance Communications. Amy's tenure as CFO directly correlates with much of Microsoft's recent success. Within her initial five years of assuming the CFO role, Microsoft's stock surged by nearly 300%. Under her leadership, Microsoft has rapidly closed in on Apple in the race to become the largest publicly traded company by stock market value.
However, Amy's influence extends beyond the boardroom. Beyond her financial leadership, she has played a crucial role in driving Microsoft's commitments to climate improvement, affordable housing, and racial equity. Additionally, having served on the board of directors of 3M since 2017, Amy exemplifies a holistic approach to corporate leadership that extends to societal impact.
Amy's impact on the tech world has earned her many rewards and accolades. Ranked #63 in Forbes' list of the World's 100 Most Powerful Women in 2013, she has continued to ascend, securing the 28th spot in 2021.
Amy Hood's journey from a young mathematician in Kentucky to the first female CFO of Microsoft is truly inspirational. She has served not only as a financial steward for Microsoft, but also as a force shaping the company's culture and values.
Make sure you are following MCS to see our weekly Tech Talent blog alongside numerous job opportunities across several sectors!