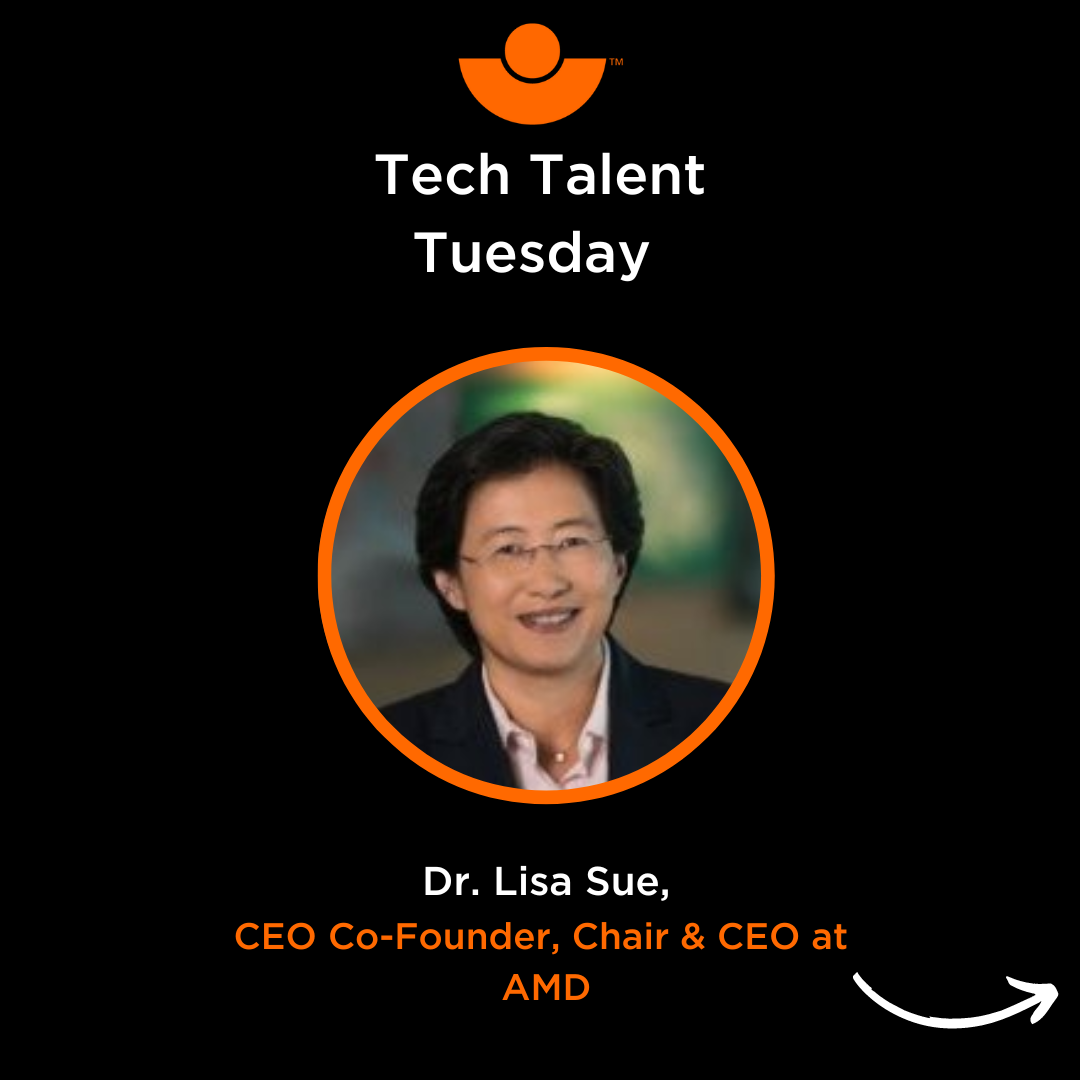 Today, we're thrilled to shine a spotlight on Dr. Lisa Su, the CEO of Advanced Micro Devices (AMD), a pioneering individual whose visionary guidance has completely transformed the tech landscape. Dr. Su's journey at AMD has been nothing short of remarkable, and her impact on the tech industry is undeniable.
A distinguished academic, Dr. Su holds bachelor's, master's, and doctorate degrees in electrical engineering from the Massachusetts Institute of Technology (MIT). Her research prowess is reflected in her publication of over 40 technical articles. In recognition of her exceptional contributions to the field, she was named a Fellow of the Institute of Electronics and Electrical Engineers in 2009.
Dr. Su's career journey began at IBM, where she spent 13 years in engineering and business leadership roles. Her contributions included leading IBM's strategic direction in silicon technologies, joint development alliances, and semiconductor R&D operations.
Before her tenure at AMD, Dr. Su held various leadership positions, including her role as senior vice president and general manager at Freescale Semiconductor, Inc. There, she was responsible for global strategy, marketing, and engineering, particularly in the embedded communications and applications processor business.
Dr. Lisa Su assumed the role of CEO at AMD during a critical period. At the time, Intel's dominance in the micro-processor industry was unparalleled, and AMD was facing financial turmoil. However, Dr. Su had a clear vision: to focus on AMD's core strengths, specifically in building high-performance computing chips. She aimed to position AMD as a cornerstone of cloud computing, artificial intelligence, and gaming. These technologies were not as prominent as they are today, but Dr. Su understood that long-term success was the key.
She famously said, "It's not what you do today, but it's really what you do year after year, after year that people pay attention to." Her strategic insight paid off tremendously. Since her arrival in 2014, AMD's stocks have skyrocketed by a staggering 1300%, proving that her approach was indeed the right one.
Dr. Lisa Su's leadership took AMD to new heights, putting Intel on notice. The introduction of the Ryzen series of computer processors under her tenure revolutionized the industry. These processors, known for their exceptional performance and value, not only gained a strong foothold in the market but also posed a significant challenge to Intel's market share. Even in the gaming world, where competition between consoles is fierce, both the PlayStation 5 and Xbox Series X are powered by 2nd generation Ryzen processors. This achievement can be attributed to Dr. Lisa Su's unwavering commitment to advancing technology.
Dr. Lisa Su's accomplishments have garnered her numerous awards. In 2018, she was elected to the National Academy of Engineering and received the Global Semiconductor Association's Dr. Morris Chang Exemplary Leadership Award. Fortune Magazine recognized her as the #2 "Business Person of the Year" in 2020, and she was elected to the American Academy of Arts & Sciences. Furthermore, in 2021, she received the IEEE's highest semiconductor honor, the Robert N. Noyce Medal, and was appointed by President Biden to the President's Council of Advisors on Science and Technology. She has also been an influential member of the board of directors of Cisco Systems, Inc., since January 2020, and serves on the board of directors for the Semiconductor Industry Association.
Dr. Lisa Su's journey from rescuing AMD from the brink of bankruptcy to making it a formidable competitor in the tech world is an inspiration. Her dedication, vision, and relentless pursuit of innovation have transformed AMD into a force to be reckoned with. We salute her for her outstanding contributions to the tech industry and look forward to seeing what ground-breaking advancements she and AMD will bring in the future.
You can stay up to date withDr. Lisa and Advanced Micro Devices here. Make sure you are following MCS to see our weekly Tech Talent blog alongside numerous job opportunities across several sectors!