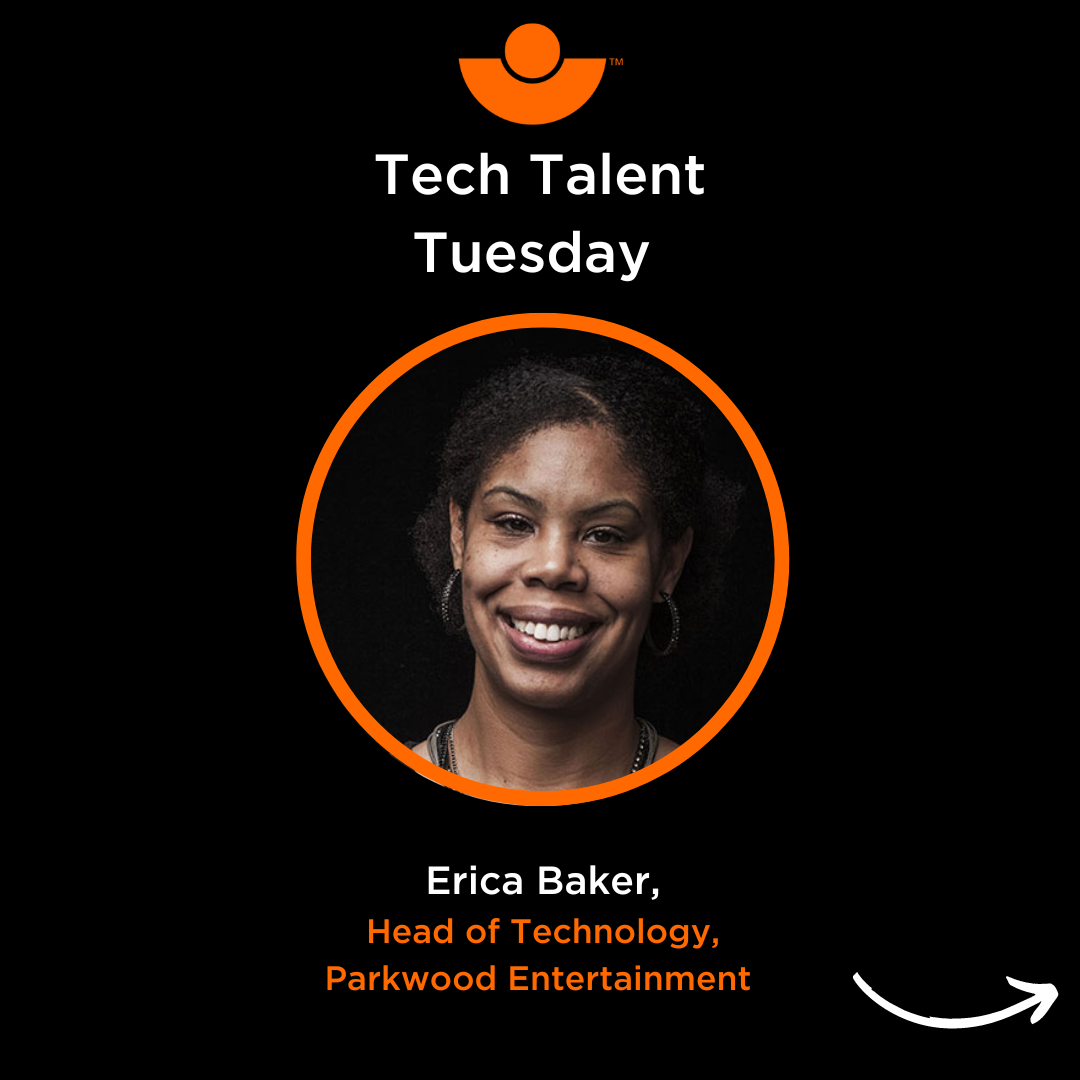 This week we shine a spotlight on an exceptional tech leader who has dedicated her career to promoting diversity and inclusion in the industry. Join us as we explore the remarkable journey and achievements of Erica Baker, the Head of Technology at Parkwood Entertainment.

Erica's tech journey began 19 years ago when she provided tech support for the University of Alaska. From the outset, she recognized the importance of diversity and inclusion in the tech field. Erica's advocacy work started early, pushing for transparency in pay equity and championing initiatives like the Ally Skills Workshop, which promote inclusive workplaces.

Erica's expertise and dedication have led her to hold senior leadership roles at major tech giants, including Slack, Microsoft, and GitHub. Alongside her professional responsibilities, she has actively contributed to the tech community through advisory board positions.

Erica's impact extends beyond her professional achievements. She has been a passionate tech mentor for organizations like Black Girls Code, empowering young girls and underrepresented communities to pursue careers in technology. By sharing her knowledge, experience, and guidance, Erica has helped shape the next generation of diverse tech talent.

Erica has dedicated her career to promoting diversity and inclusion in the tech industry. From her early days supporting tech at the University of Alaska to her influential roles at major tech companies, Erica has been a force for positive change. Her dedication to transparency, inclusive workplaces, and women in tech advocacy has made a lasting impact on the industry and inspired countless individuals.
You can stay up to date with Erica here.
Make sure you are following MCS to see our weekly Tech Talent blog alongside numerous job opportunities across several sectors!