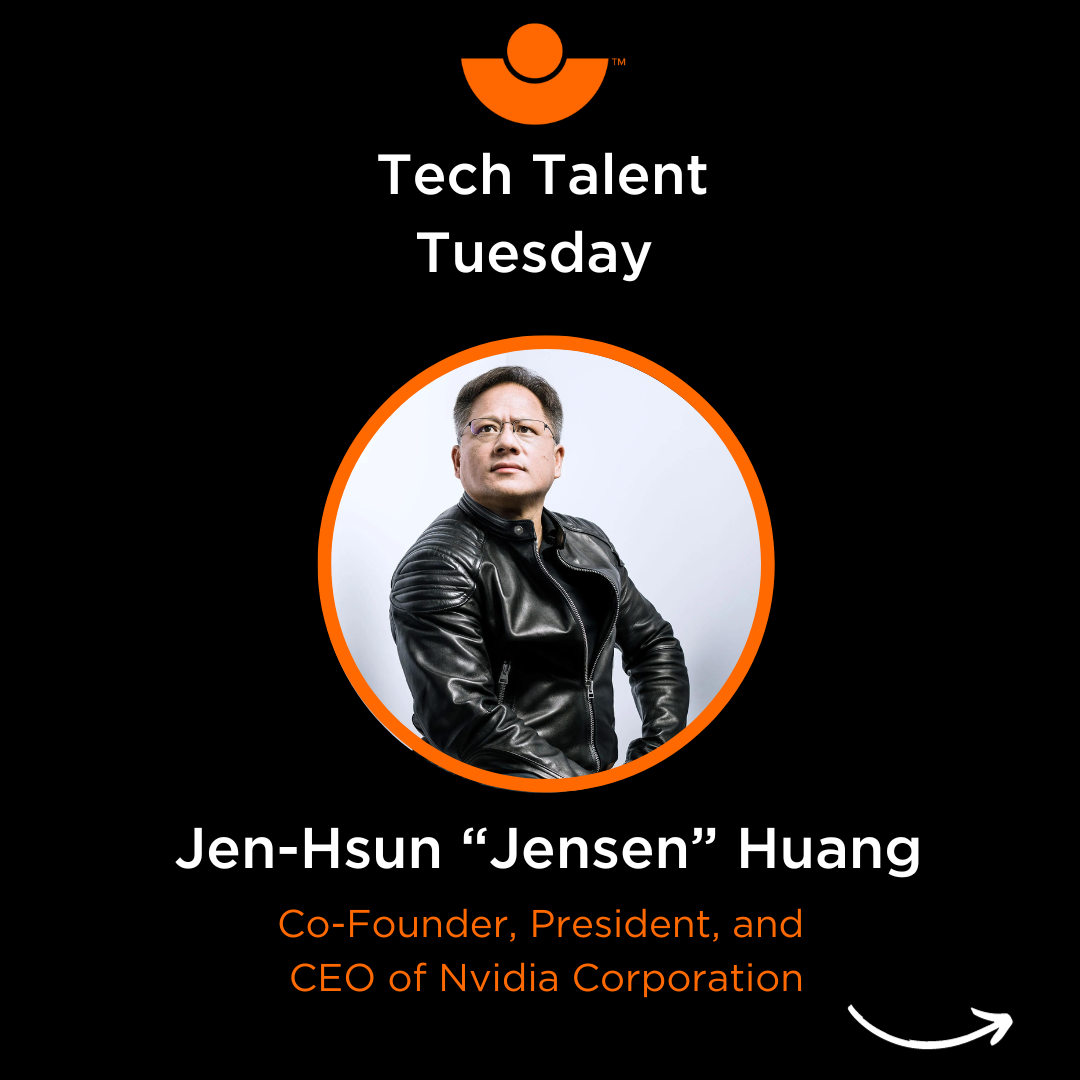 Jen-Hsun "Jensen" Huang, the co-founder, president, and CEO of the trillion-dollar company, Nvidia Corporation, has not only revolutionized graphics processing but has played a significant role in shaping the landscape of artificial intelligence.
Early Life and Educational Background:
Born in Tainan, Taiwan in 1963, Jensen moved to Thailand at the age of five, but his family sent him and his brother to the U.S. when civil unrest mounted in Thailand. Shortly after arriving in the U.S. at around age 10, Jensen's aunt and uncle sent him to a boarding school for troubled youth in rural Kentucky, a school they had mistaken for a prep school. Jensen learned hard work from a young age, cleaning the boys' bathrooms at school each day after class and working as a waiter at Denny's.
All the while, he buckled down on his studies, and his hard work paid off. Graduating from Aloha High School near Portland, Oregon, Jensen's academic prowess in electrical engineering led him to Oregon State University, where he earned his undergraduate degree in 1984. He continued his academic journey at Stanford University, where he achieved a master's degree in electrical engineering in 1992.
Career History:
Jensen began his career as a director at LSI Logic and a microprocessor designer at Advanced Micro Devices, Inc. (AMD). However, his career really took off in 1993. At the age of 30, Jensen, along with co-founders Chris Malachowsky and Chris DePuy, established Nvidia, an idea they came up with over breakfast at Denny's (his former workplace). Nvidia began as a graphics-chip maker for increasingly immersive video games. However, the company's inception marked the birth of a graphics processing powerhouse that would revolutionize visual computing. Nvidia went public in 1999, a testament to the company's rapid growth and the trust it had garnered in the tech industry.
Under Jensen's leadership, the company ventured into designing chips for data centers and autonomous vehicles. Additionally, the company's invention of the GPU in 1999 redefined computer graphics, laying the foundation for modern AI. Today, Nvidia stands as the foremost global manufacturer of the microprocessors driving the AI revolution, which includes the technology behind ChatGPT. This achievement has propelled Nvidia's stock to surge by an impressive 191% in the past year, culminating in a late August valuation of $1.1 trillion.
Noteworthy Achievements and Impact:
Jensen's unparalleled contributions to the tech world have earned him numerous accolades, from being named Entrepreneur of the Year in High Technology by Ernst & Young in 1999, to being recognized as the best-performing CEO in the world by Harvard Business Review in 2019, to being included in September 2021's Time 100.
Jensen is focused on bettering educational institutions due to his strong belief in the power of education to shape the future of technology. In 2022, he donated $50 million to Oregon State University for the establishment of a supercomputing institute. Stanford University also benefited from Jensen's generosity, receiving $30 million for the construction of the Jen-Hsun Huang School of Engineering Center. These significant contributions not only reflect Jensen's dedication to his alma maters but also demonstrate his commitment to advancing tech education.
From being a determined young student to becoming the mastermind propelling Nvidia to the pinnacle of the tech industry, Jensen Huang's story is certainly inspiring. His pioneering contributions to graphics processing and artificial intelligence have undeniably shaped the future of tech.
Make sure you are following MCS to see our weekly Tech Talent blog alongside numerous job opportunities across several sectors!