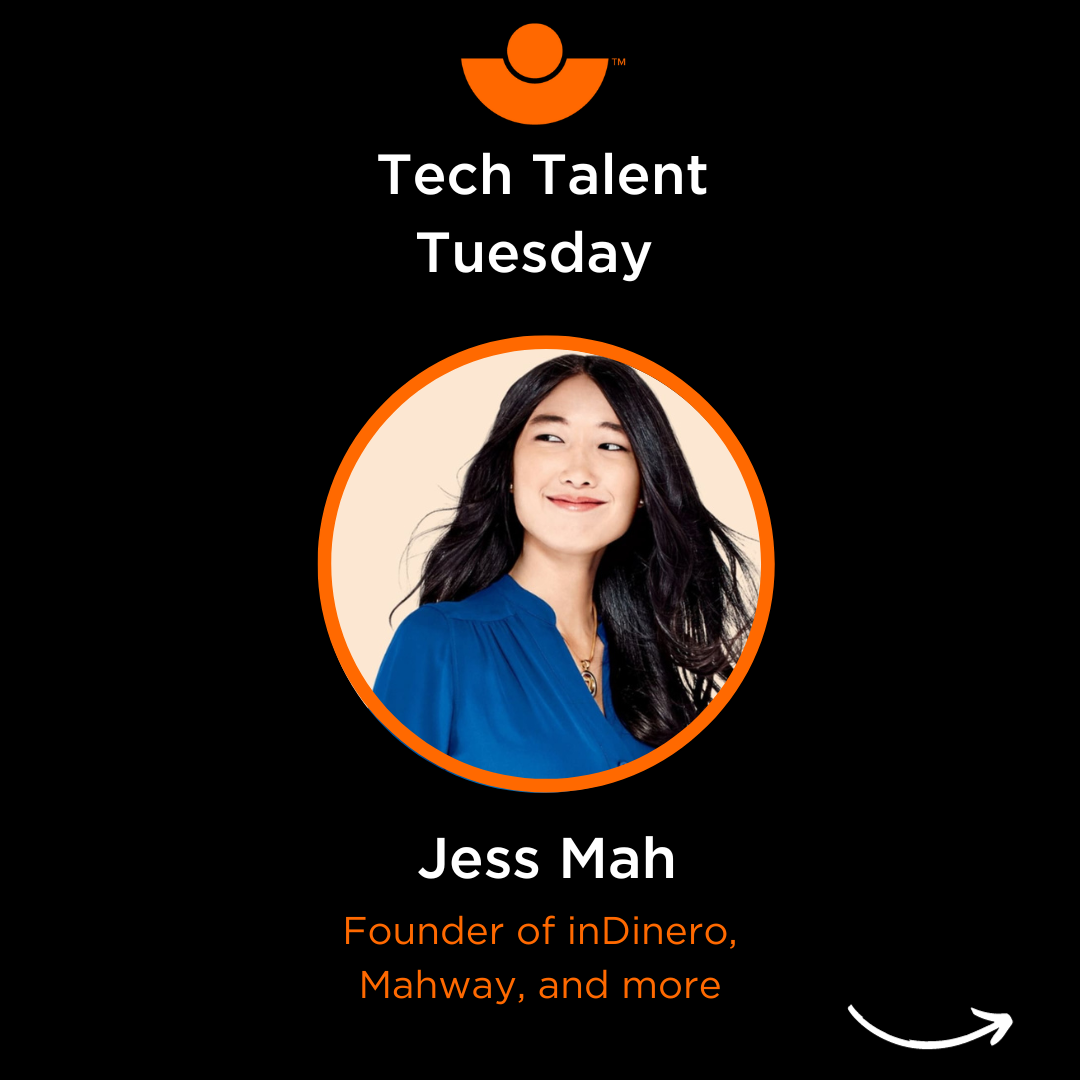 From building her first six-figure business in middle school to founding companies valued in the hundreds of millions, serial entrepreneur and Forbes 30 Under 30 honoree Jess Mah has become a formidable force in entrepreneurship. She has harnessed her passion for technology and business to create ventures that not only drive financial success but also tackle critical societal issues.
Growing up in a family of entrepreneurs in New York, Jess gained a deep understanding of the business world from a very young age. Her parents were entrepreneurs in the clothing industry, and dinner conversations often revolved around business challenges and strategies. This environment inspired Jess, and she always knew that entrepreneurship was her path. This background, combined with a passion for technology, led her to study computer science at the University of California, Berkeley. Here, she created a partnership with her future business partner, Nanxi Liu.
inDinero: A Journey of Growth and Pivots
In 2010, Jess marked a significant milestone in her entrepreneurial journey by founding inDinero. Having personally faced the challenges of accounting and tax management in her own ventures, she recognized the need for better solutions. Together with her co-founders, they set out on a mission to transform financial operations for countless businesses. The early days of inDinero were marked by tireless customer development efforts, surveys, and a commitment to Steve Blank's Four Steps to the Epiphany. The result was explosive user growth, signifying a promising start.
However, the company soon encountered a financial challenge; despite having tens of thousands of businesses on board, revenue generation proved elusive. With Jess' adaptability and determination, the company was able to raise tens of millions of dollars from about 50 top-tier venture investors. The business now thrives, employing over 200 professionals.
Pioneering New Ventures
With inDinero firmly established, Jess set her sights on new ventures beyond financial tech. Astonishing Labs, her biotech venture, collaborates with renowned scientists, including Dr. Mike Levin—known for his groundbreaking work in bioelectricity—to advance cancer research, regeneration, and longevity studies.
She has also ventured into legal tech through her Stealth Litigation Marketplace, a project which has facilitated tens of millions of dollars in litigation, opening doors for countless individuals who may have otherwise faced barriers in seeking justice. Through this platform, Jess is democratizing access to legal resources, further underscoring her commitment to impactful ventures.
Paying it Forward
Mahway, Jess's latest venture, isn't just about generating ideas—it's a venture builder that creates innovative, industry-changing, billion-dollar businesses that improve the world. In Jess' own words: "My question is, when we're on our deathbeds, will our businesses have left a massive difference and impact for people or not?" With a focused portfolio of impactful companies spanning biotech, tech education, and financial solutions, Mahway aims to make a lasting impact on industries and society as a whole.
Through Mahway, Jess has developed a business that works to help veterans transition out of the military through tech education and job-transition. She is also working to create a tech company that helps immigrants and women of color to enter and navigate the complex credit ecosystem in the U.S.
Alongside these crucial ventures, Jess is a staunch advocate for female entrepreneurs. She champions community and authenticity through her group, "Badass Female Founders". The group provides a space for female entrepreneurs to support and uplift each other. Jess encourages women to embrace their unique strengths and styles without conforming to stereotypes, inspiring them to pursue their entrepreneurial dreams with confidence.
Jess Mah's entrepreneurial journey is marked by audacity, vision, and an unwavering commitment to meaningful change. Her ventures have not only achieved financial success but have also tackled some of the world's most pressing challenges. She is building a legacy that will surely inspire generations of entrepreneurs.
Make sure you are following MCS to see our weekly Tech Talent blog alongside numerous job opportunities across several sectors!