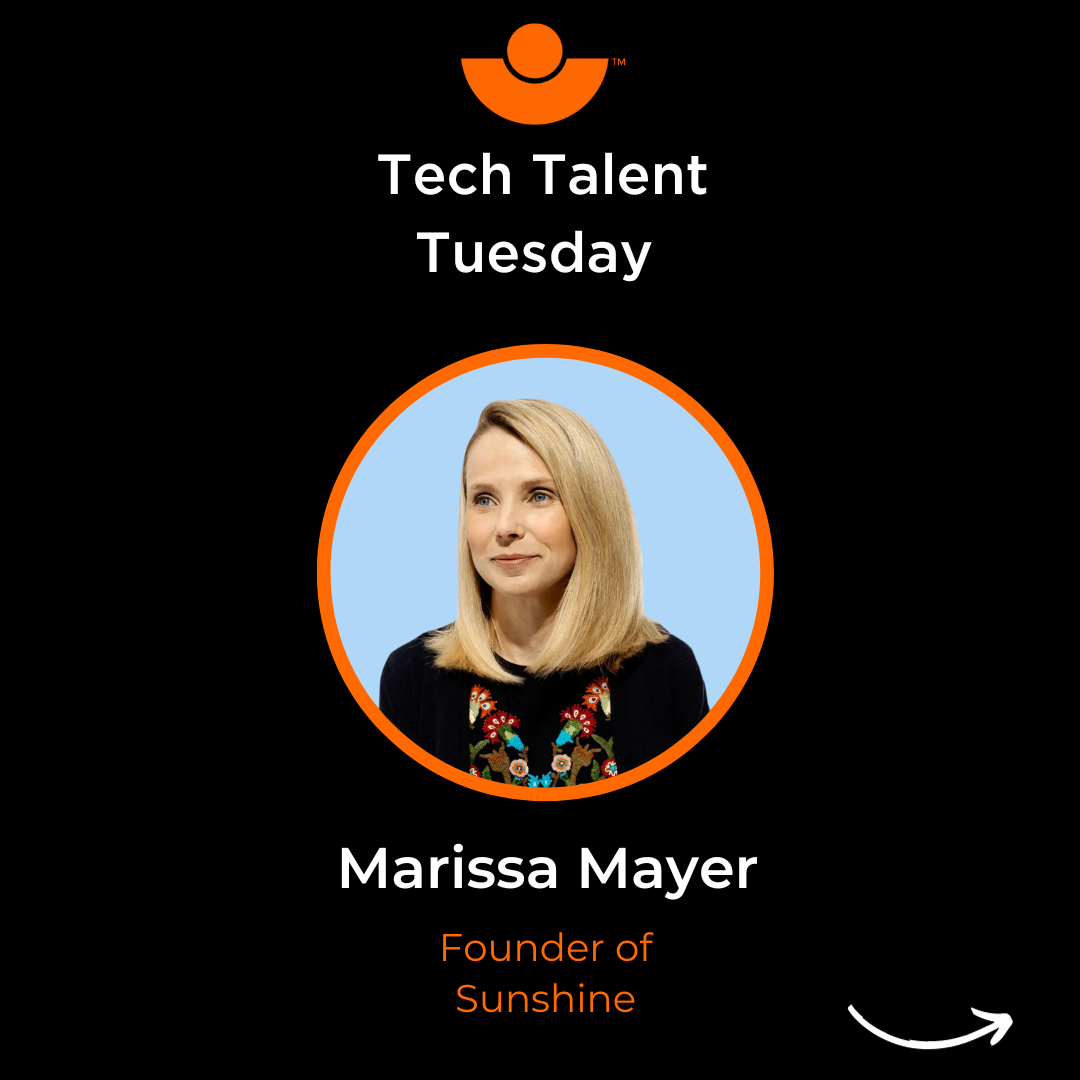 From being employee No. 20 at Google to becoming the President and CEO of Yahoo! and founding Sunshine, Marissa Mayer has certainly made remarkable contributions to the tech world.
Early Life and Educational Background
Marissa was born on May 30, 1975, in Wausau, Wisconsin, to Margaret Mayer, an art teacher, and Michael Mayer, an environmental engineer. During her early years, Marissa participated in a multitude of activities, showcasing her diverse interests in ballet, ice-skating, piano, and more. Despite her initial shyness, Marissa excelled in academics and especially loved math and science.
Her journey continued at Wausau West High School, where she participated in activities ranging from curling to precision dance. Marissa's exceptional aptitude in subjects like chemistry, calculus, biology, and physics set her apart. She also took on leadership roles in various clubs and teams, emphasizing her natural ability to inspire and lead.
Her academic journey really took off when she attended Stanford University. Initially aspiring to be a pediatric neurosurgeon, Marissa transitioned to studying symbolic systems, a unique blend of philosophy, cognitive psychology, linguistics, and computer science. She graduated from Stanford in 1997 with honors in symbolic systems, and she then went on to achieve an MS in computer science in 1999, specializing in artificial intelligence.
Career History
Marissa's illustrious career began with a choice between 14 job offers, including positions at prestigious institutions like Carnegie Mellon University and McKinsey & Company. Opting for Google in 1999, she initially immersed herself in coding and team management, ultimately earning promotions to product manager and later, director of consumer web products. Marissa's meticulous attention to detail played a pivotal role in shaping Google's iconic unadorned search homepage and the success of Google AdWords, which contributed significantly to the company's revenue. Her influence extended further as she initiated the Associate Product Manager program, nurturing junior talents for leadership roles. Marissa played crucial roles across various Google products and services like search, news, maps, books, and Gmail. Her contributions greatly contributed to the tech giant's success. In recognition of her outstanding work in the field of search, the Illinois Institute of Technology honored her with an honorary doctorate degree. She also holds several patents in interface design and AI.
In 2012, Marissa became the President and CEO of Yahoo!. Her time at Yahoo! witnessed a mix of successes and critiques, but Marissa's impact on the company was undeniable. Despite the challenges, she made significant strides, including the acquisition of Tumblr, creating $43B in market capitalization, tripling Yahoo stock, growing mobile users to over 650 million, building a $1.5B mobile ad business, and transforming Yahoo's culture.
Sunshine: The Next Chapter
After leaving Yahoo! in 2017, Marissa co-founded Sunshine (formerly called 'Lumi'), a start-up centered on artificial intelligence and consumer media. Sunshine's primary focus is on streamlining mundane tasks, reducing organizational friction, and enabling more thoughtful interactions among individuals. Their flagship product, Sunshine Contacts, utilizes intelligent algorithms to enhance users' iPhone and Google contacts. Marissa's venture into Sunshine underscores her commitment to leveraging technology for practical, everyday solutions. Despite Sunshine not being a high-profile tech giant, Marissa's dedication to tackling everyday challenges reflects her truest self – not a visionary aiming for interplanetary missions, but a meticulous engineer striving to incrementally improve our daily lives.
Marissa Mayer's illustrious career has been marked by a series of prestigious accolades. She achieved a remarkable sixth position on Fortune's 40 under 40 list in 2014 and was also ranked as the 16th most powerful businesswoman globally in the same year. Moreover, she has consistently featured on Fortune magazine's esteemed annual list of America's 50 Most Powerful Women in Business, earning impressive ranks of 50, 44, 42, 38, 14, 8, and 16 from 2008 to 2014, respectively.
Marissa Mayer's contributions to Google, Yahoo!, and her current venture, Sunshine, make her an inspiration to aspiring technologists and entrepreneurs. Marissa's journey highlights the significance of persistence, innovation, and a commitment to making a difference.
Make sure you are following MCS to see our weekly Tech Talent blog alongside numerous job opportunities across several sectors!