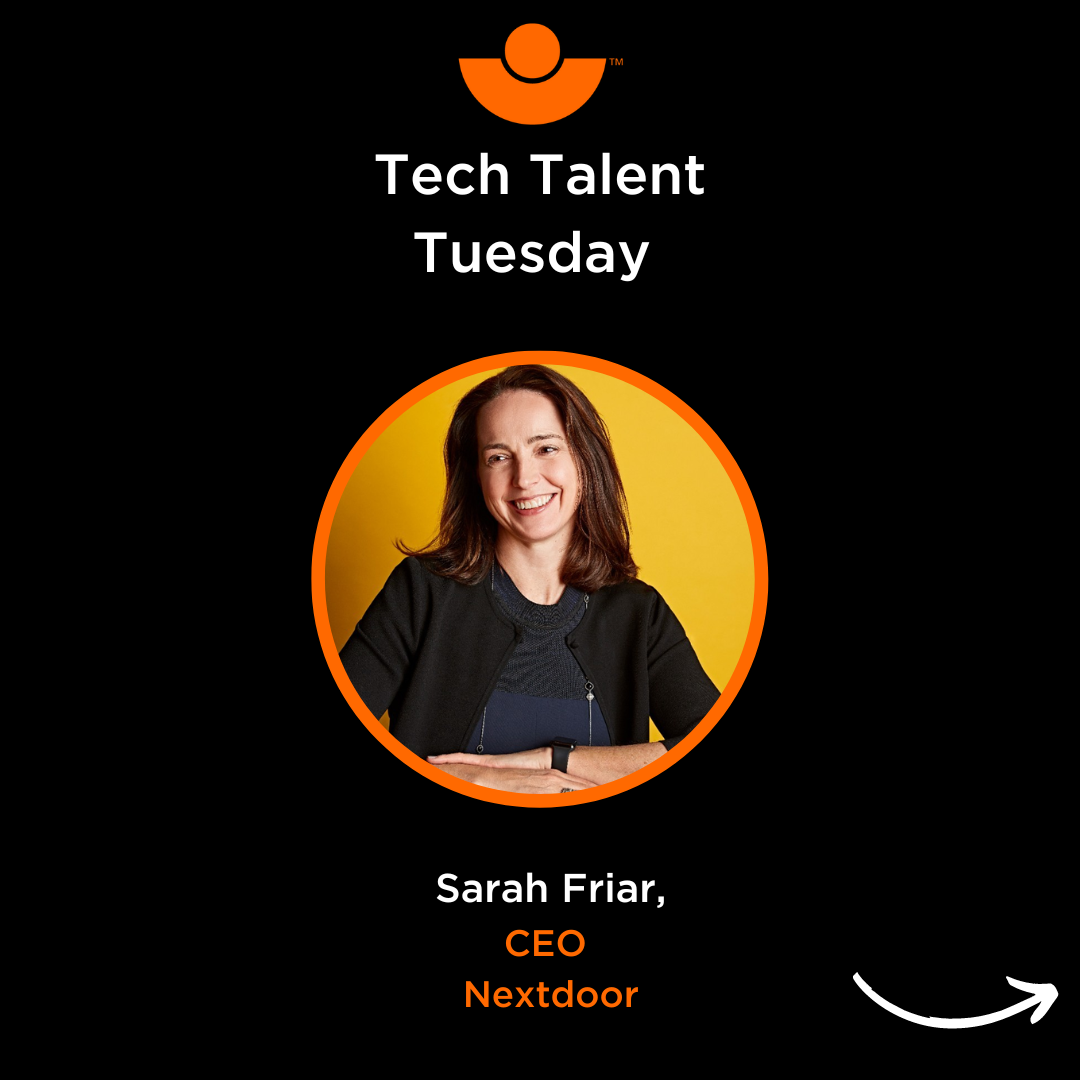 In the ever-evolving landscape of technology, exceptional leaders stand as guiding beacons, shaping the industry's future and inspiring aspiring tech talents worldwide. One such luminary is Sarah Friar, a trailblazing figure whose remarkable journey from Northern Ireland to Silicon Valley has left an indelible mark on the tech world. Join us as we delve into the life and career of Sarah Friar, a woman who not only shattered glass ceilings but also continues to champion diversity and innovation in the tech industry.
Early Roots and Academic Excellence
Sarah Friar's journey began amidst the rich cultural tapestry of Northern Ireland. Her early years laid the foundation for a brilliant academic career that would eventually lead her to the forefront of the tech world. After completing her education, Sarah earned her MEng in Metallurgy, Economics, and Management from the prestigious University of Oxford, a testament to her dedication to interdisciplinary learning. However, her academic pursuits didn't stop there. Sarah went on to achieve her MBA from the Stanford University Graduate School of Business, graduating as an Arjay Miller scholar.
Accolades and Recognition
Sarah Friar's exceptional contributions to the business world have garnered widespread recognition. Her alma mater, Ulster University, conferred upon her an honorary doctorate, acknowledging her outstanding achievements and impact. In 2019, her commitment to entrepreneurship was further validated when Queen Elizabeth II honored her with an OBE (Order of the British Empire).
CFO of Square: A Transformative Role
Before taking the helm as the CEO of Nextdoor, Sarah held the position of Chief Financial Officer at Square, a tech powerhouse. Under her visionary leadership, Square underwent a remarkable transformation. Notably, in 2015, the company launched its initial public offering, a pivotal moment that added a staggering $30 billion to its market capitalization. Sarah's impressive track record in financial leadership and strategic vision contributed significantly to Square's growth and success during her tenure as CFO.
A Silicon Valley Trailblazer
Sarah Friar's journey in Silicon Valley has been marked by resilience and breaking barriers. As one of the few female CEOs in an industry often criticized for its gender disparity, she has faced and conquered her own set of challenges. Harvard University's Gender Diversity in the Silicon Valley report reveals that women occupy less than 5 percent of CEO positions in the top 150 public tech companies in Silicon Valley. Sarah's ascent is a testament to her tenacity and leadership abilities.
Nextdoor: Connecting Communities Globally
In 2008, Sarah took the reins as CEO of Nextdoor, a company with a mission to foster connections within local communities. Today, Nextdoor boasts a user base spanning more than 305,000 neighborhoods worldwide, including one in four UK households. Sarah's visionary leadership has played a pivotal role in shaping Nextdoor's mission and global success.
A Return to Her Roots and Empowering Others
Despite her international success, Sarah Friar remains deeply connected to her Northern Irish roots. Her return to Northern Ireland, where she celebrated the anniversary of the Good Friday Agreement alongside global dignitaries like Hillary Clinton, serves as a testament to her enduring ties to her homeland. In 2013, Sarah founded "Ladies Who Launch," a not-for-profit organization dedicated to empowering and supporting female and non-binary entrepreneurs. Furthermore, she serves as the Board Vice-Chair of Spark, a nonprofit focused on mentoring at-risk middle school students.
Sarah Friar's journey from Northern Ireland to Silicon Valley is not just a personal success story; it's a beacon of hope and inspiration for tech talents everywhere. Her story illustrates that with a strong educational foundation, relentless determination, and a commitment to breaking barriers, anyone can thrive in the tech industry. Sarah's legacy continues to shape the world of tech and inspire the next generation of innovators, ensuring that the industry remains a diverse and inclusive ecosystem for all.
You can stay up to date with Sarah and Nextdoor here. Make sure you are following MCS to see our weekly Tech Talent blog alongside numerous job opportunities across several sectors!