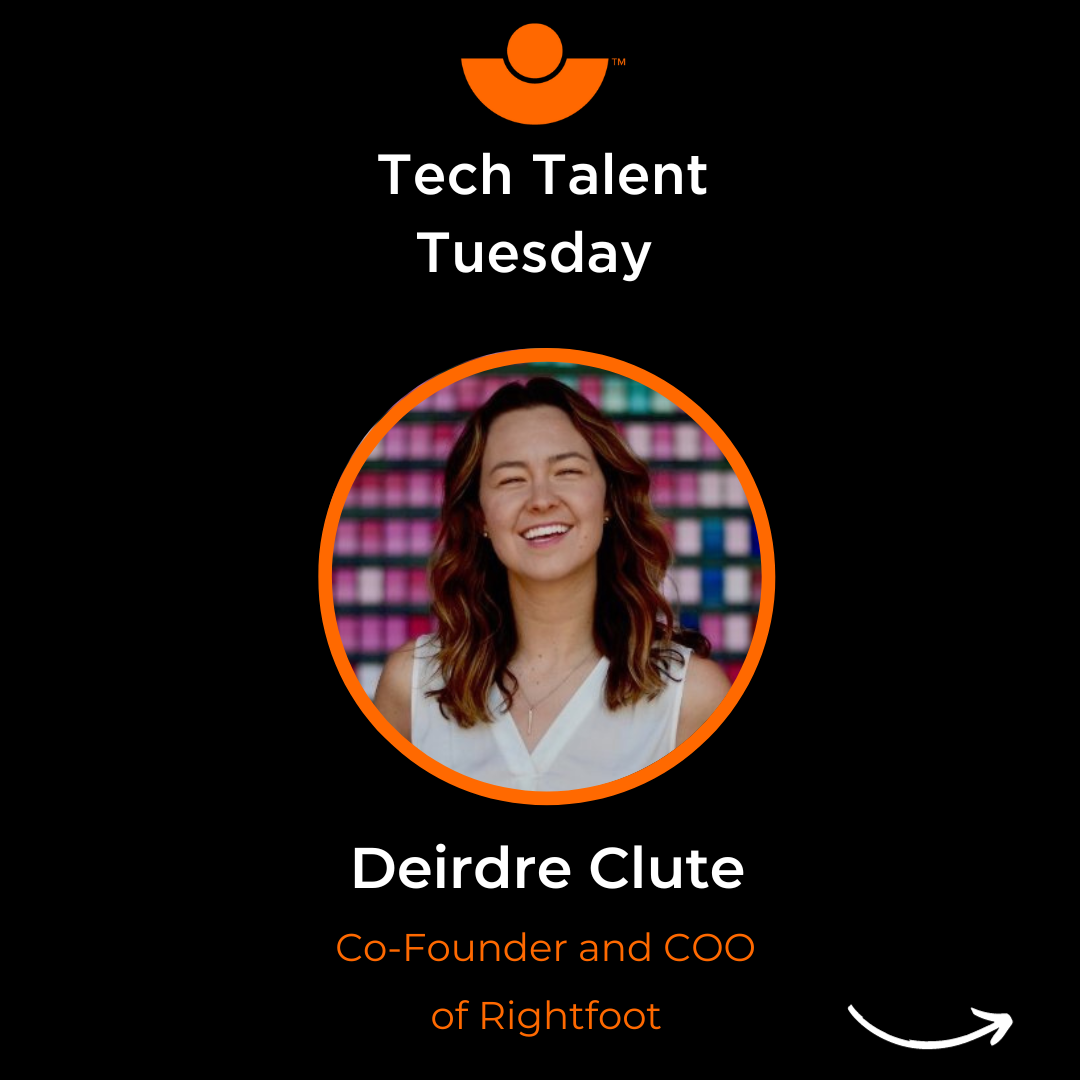 This week, we introduce you to Deirdre Clute, the Co-founder and COO of Rightfoot. Through Rightfoot, Deirdre has made significant strides in addressing consumer debt disparities and maximizing wealth for underrepresented communities.
A California native, Deirdre's early years were characterized by a relentless drive to make a tangible difference. Her educational journey took her through esteemed institutions, including Harvard, LSE, and Stanford University. Her educational journey culminated in her MBA from Stanford University Graduate School of Business. This rigorous academic grounding provided the foundation for her future endeavors.
Deirdre always had a passion for finding creating innovative solutions. Before co-founding Rightfoot, she honed her skills at PepsiCo, where she played a pivotal role in developing and launching new products. Her role as Senior Analyst for Transformative Product Innovation showcased her knack for driving large-scale projects from concept to execution.
In 2017, Deirdre and her co-founders conceived Rightfoot, driven by the urgent need to combat America's staggering $14 trillion consumer debt crisis. Rightfoot's core mission is to empower consumers by enabling them to grant financial data access without divulging sensitive information like usernames and passwords.
In large part, Rightfoot was established to address the systemic inequities in student debt, with women holding two-thirds of all debt, LGBTQ+ students carrying an average of $15k more than their peers, and Black students holding a median of 110% of their original loan amount nearly 12 years after the origination of a loan (while white students hold 60%). Rightfoot's technology allows lenders and financial service providers to access real-time banking and credit data with customer consent, enhancing onboarding and enabling fraud monitoring. This innovative, award-winning technology increases conversion rates and streamlines account monitoring.
Rightfoot's API integration is a game-changer, allowing developers to seamlessly incorporate debt repayment functions into any application. This breakthrough not only empowers developers and businesses but also ensures a more secure and hassle-free user experience by eliminating the need for password sharing. Rightfoot is revolutionizing the landscape of consumer debt management.
Beyond her professional accomplishments, Deirdre's commitment to positive social change shines through. She is a passionate advocate for inclusive work practices, offering 12 weeks of paternity leave for both birthing and non-birthing parents. Moreover, she actively supports communities that champion diversity and inclusion in fintech, fostering environments where women can thrive.
Deirdre's work at Rightfoot has not gone unnoticed. Her efforts earned her a coveted spot in Forbes' esteemed 30 under 30 list in 2022. Rightfoot was also named a 2023 CB Insights' Fintech 100, Forbes Cloud 100 Rising Star, and Will Reed Top 100.
Deirdre Clute has challenged the fintech status quo, making strides toward a more inclusive and prosperous future for all. Rightfoot's journey is not only one of technological innovation but also a testament to the potential for fintech to address real-world challenges.
Make sure you are following MCS to see our weekly Tech Talent blog alongside numerous job opportunities across several sectors!